1. The Fundamentals of Digital Marketing
Course accredited by Interactive Advertising Bureau Europe and The Open University. Verify the authenticity of this certificate: http://GOO.GL/Tjymo6 (Certificate ID: PCQ SQL 8VD)
2. Google Analytics for Beginners
The course shows users how to create an account, implement tracking code, and set up data filters. It teaches users to navigate the Google Analytics interface and reports and set up dashboards and shortcuts. The course will also demonstrate how to analyze essential Audience, Acquisition, and Behavior reports and set up goals and campaign tracking. To view certifcate of completion.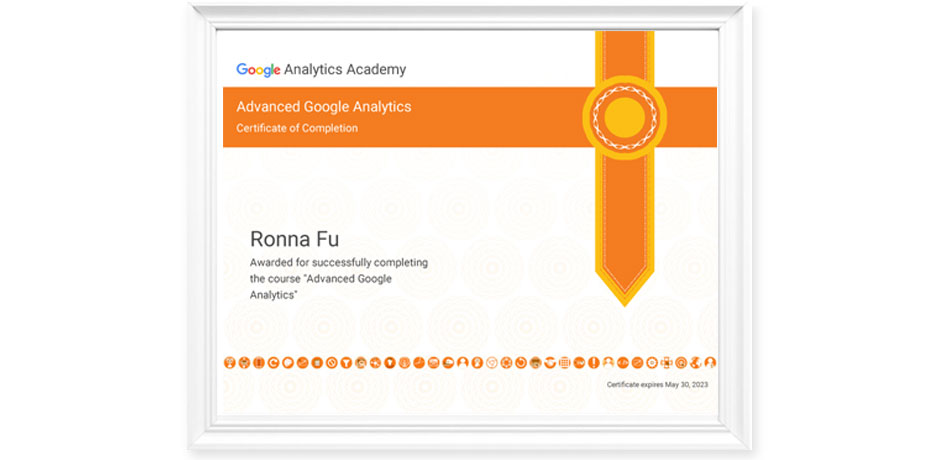 3. Advanced Google Analytics
The course demonstrates more advanced analysis techniques using segmentation, channel reports, audience reports, custom reports, and marketing strategies like re-marketing and Dynamic Re-marketing. To view certificate of completion.